YOUR OLD VOICE MAILBOX IS SCHEDULED TO BE DEACTIVATED.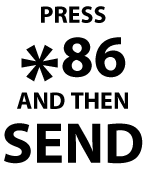 FROM YOUR CELL PHONE TO SET UP YOUR NEW VOICEMAIL.
A tutorial will guide you on how to create a new password and record a greeting.
YOU WILL HAVE ACCESS TO YOUR OLD VOICEMAIL UNTIL ##lastday##.
Please retrieve messages before this date as this mailbox and all messages it contains will be deleted.
TO ACCESS YOUR OLD VOICEMAIL
Call ##number##
Then enter your 10-digit mobile number
Once you hear the greeting, press the # (pound) key
Then enter your old voicemail password